Garage door repair service in Chula Vista CA
Chula Vista CA is diverse and rapidly expanding city located in Southern California next to San Diego Bay and just minutes away from Downtown San Diego and also the International Border with Mexico. This busy city is home for many beautiful residential neighborhoods and communities. We are happy to live and work in Southern California and help improve lives of our neighbors by providing on time garage door repair in Chula Vista.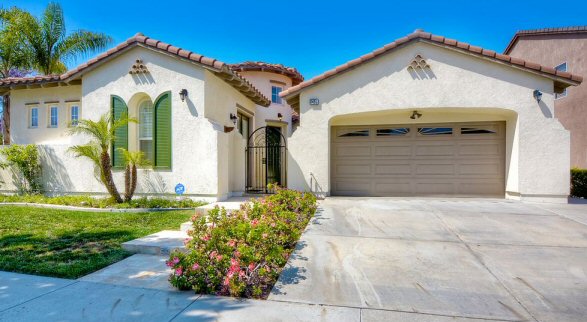 Most of the Chula Vista residential communities were designed and build with family values in mind. Many Single family homes were constructed with single or two car garages. Even older homes were built with one or two garages and wide driveways. When the times comes to replace your older model heavy wooden garage door with lighter weight overhead garage door we are happy to serve you providing the best bid and service in South Bay area.
More Value to our Customers
Early on in garage door repair business we have learned, that our customers prefer value over the lowest price. If you forget about door repair and think of other instances when you felt good paying for something because you knew, in the back of your mind, that you are getting a good deal and this should cost more. For example, you bought a perfect cup of coffee at unknown local coffee shop and it was better tasting than premium $5 Starbucks cup of Joe and it costed just $2.50. (Starbucks serves great coffee). This is the exact customer satisfaction we are striving for, and helping you get your garage door fixed properly with reliable parts, tools, knowledge and on time, is our specialty. Fixit garage door repair is proud to be a part of this beautiful coastal community of Chula Vista.
Cable and Spring Repair
New Door Installation
Opener repair
Opener remote repair and replacement
Garage Door Upgrades
Garage Door Decorative Hardware
Chula vista Garage Door repair is best company to call when your busy day takes unplanned turn and failing overhead door traps your car inside the garage.
City of Chula Vista has a unique location. Located between San Diego Bay and the mountains it has gorgeous Chula Vista Boat Marina and great residential communities at the footsteps of San Miguel Mountain. We provide emergency garage door service and cover all Chula Vista Areas. 24 hour service and ability to help customers everyday is how we keep our head above our competition.
Eastlake

Bonita

Terra Nova

Otay Ranch

Otay Lakes

Imperial Beach, CA

National City, CA
Call (858) 848-1181 to request immediate assistance with broken torsion spring or burned out garage door opener. We are able to dispatch experienced technician to provide free estimate to get your door working again up to par. The people are terrific and business is great in this part of San Diego County. We provide professional garage door repairs to residential Chula Vista communities.
We Come Prepared – All Tools And Parts
Our fully equipped service trucks and crew available at your service. We carry large selection of garage door hardware and repair parts in stock to make every repair call as easy as possible for our clients. We repair most garage door failures: broken lines in cable, broken springs or failed door openers and remotes. Stocked up with several types of garage door springs, cables and drums in every truck our guys can remedy most garage door failures the same day.
Please Call today for estimates and appointments. You will like what you'll hear.

Fixit Garage Door Repair provides minor, but important home repair services for home owners to be able ensure family safety and protect their biggest investment. Average estimated time of arrival is 45-90 minutes in Chula Vista, Bonita, Eastlake areas.
Your Time Is Valuable
In this modern age time is important and there is big chance that Your time is more important than ours. Our courteous staff members are well aware of that. Serviceman will update you before his arrival so you don't have to waste your time just hanging around and waiting. We can come any time at your convenience, early morning or after 6pm in the evening.
The Best Customer is A Happy Customer
Being transparent with service and repair pricing and flat fee services makes customers happy. There is no membership or insurance request free garage door repair estimate in Chula Vista. Our services are available to all residential customers in need of emergency garage door service.
In our busy day lives there is no time left for unforeseen, unplanned stops and repairs. Keeping that in mind, our technicians can accommodate your busy schedule to perform garage door repairs when it is convenient for you. Best reliable garage door repair service in Chula Vista CA. Automatic or manual door repair and door opener service available in Eastlake, Otay Ranch and Bonita.
Call today for estimates and appointments.
 

Fixit Garage Door Repair

4019 Van Dyke Ave

San Diego, CA 92105

PHONE: (858) 848-1181